In our second preview of Boiling Point, we look at the investigative side of the adventure. In Base Raiders, gone are the days where heroes and villains gain their powers by accident. People who want superpowers can get them over the Internet, using illegal Darknet servers to buy and sell power sources. The most common power sources are super soldier drugs found in abandoned bases. The first part of Boiling Point focuses on this element of the setting. The players discover that a black market dealer knows the location of a hidden base but the FBI is onto him.
Of course, buying super powers from the black market has its own complications. Good thing you can turn to the Darknet for help: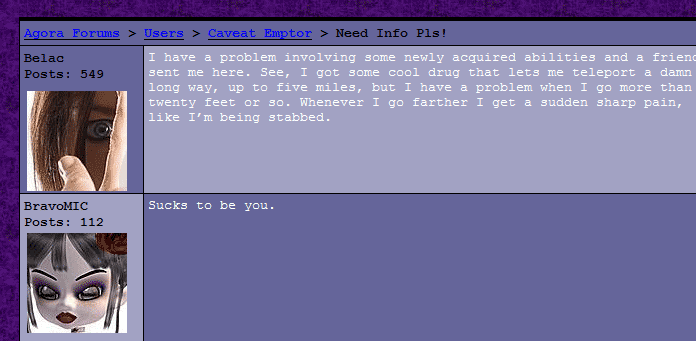 These images are included in Boiling Point as handouts for players to use in their investigation.